GIK Acoustics PIB--Portable Isolation Booth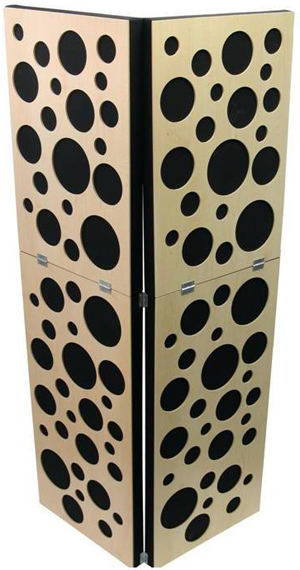 GIK Acoustics PIB--Portable Isolation Booth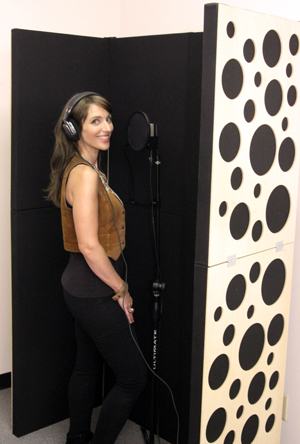 GIK Acoustics PIB--Portable Isolation Booth

PIB or Portable Isolation Booth is a stylish portable sound isolation booth. The PIB is made of 2-inch thick rigid fiberglass that absorbs down to about 150 Hz making it great for a variety of uses in the studio. I'm thinking vocalists, voiceover talent, and recording acoustical instruments. The larger size surrounds a microphone more completely than the much smaller vocal shields and I also happen to think the PIB looks smart and can stay in place most of the time in my studio--even when not in use.

The Portable Isolation Booth will work in two basic configurations. Fully unfolded out, it is 6 1/2 feet tall and nearly 4-feet wide and making it an awesome vocal screen that affords absorption coverage of a standing singing artist. Singers in the studio can become self-conscious while performing; they can feel more private or even hide behind the PIB if they feel like it.

Folded down to half-height at 4-feet tall and the same width, you have an excellent isolation screen for acoustic guitar, bongos, tablas, or most hand percussion instruments. In this case the musician could sit down and play facing into the PIB with the microphone in front of them and still see into the rest of the room. Again the same absorptive 'field' surrounds the microphone for a tighter sound with less of the room reflections entering.

The PIB's outer support frame has a thin wooden face with geometric cutouts that look great, improve absorption and provide some acoustic diffusion of high frequency sound across the room.

The PIB Portable Isolation Booth sells for $325 and is available in black fabric with blonde wood veneer. But they can be custom made using other GIK Acoustics fabric colors or the full range of Guilford of Maine fabrics.

For more information and pricing, check: www.gikacoustics.com/product/pib-portable-isolation-vocal-booth/.








---
Web Page design is copyright © 2016 by Barry Rudolph