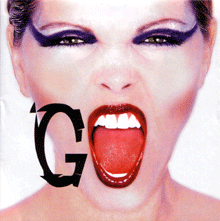 Neil Giraldo got my name and number from Guy Charbonneau who owns Le Mobile Remote Recording Studio. Le Mobile is a wonderful studio built within a large tractor trailer truck. I had gotten to know Guy while using his truck to record Rod Stewart. Neil was looking for a recording engineer to cut drum and guitar tracks for a new Pat Benatar album at Rumbo Recorders out here in the San Fernando Valley.

I worked about two weeks total on the record which was very embryonic at that time--I didn't really get much of a handle on the songs. I was recording small chunks of guitar parts, drum loops and Patty's vocals. Neil is an expert Pro Tools wizard and on this album he wanted to utilize that program's editing features extensively. That was in April of 2001 and besides a little overdub engineering work for Haley Giraldo's (their daughter) group GLO, I didn't hear back from Neil or Patty again.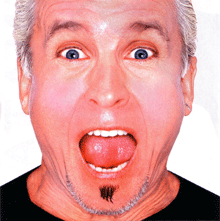 Fast Forward to April, 2003 and Neil calls me to mix the entire album of eleven songs! I was floored! I mixed for about a month out at their house (at that time) on Point Dume overlooking a private beach in Malibu, CA. Probably one of the 'cake' gigs of all time for me, I sat in an nearly empty glass-walled room (they were moving out of the house at the time) totally free of distractions with my only view the entire Pacific Ocean! Occasionally, pelican or sea gull flocks would flyby or I'd see dolphins and seals playing!

I can't emphasize enough that Patty and Neil are the nicest people and two of the best artists I've had the pleasure to work with. They both entrusted to me the mix of this record with only occasional input that was always a direct, 'right on' criticism of my work. Spyder (Neil's other name) was excellent at directing my mixing process with a great ear for songwriting, music, record production and sound.

This great album entitled "GO" comes out officially in the middle of August, 2003.
It is on Bel Chiasso Records and distributed by Vanguard Records.



Get Yours Now At Amazon.com!

Official Pat Benatar And Neil Giraldo Web Site